Services
Our firm represents a codination of specialized skills which is geared to offer a sound Tax, Industrial, Accounting solutions and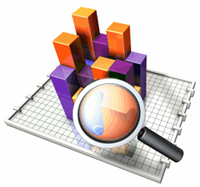 advices. We provide a wide range of services to various clients in India
Our range of services is given below:
Accounting services: -
We provide a wide range of Accountancy and Bookkeeping services that include the maintenance of books and records as well as the preparation of accounts. We have good knowledge of accounting software's. We also attend to cash flows and management information. All our services can be provided on a monthly, quarterly or annual basis as per the client's requirements. We offer the most competitive rates in the Market. Just Email us and we will tell you the whole procedure and how to proceed further.
Central Excise / Service Tax/ GST
Registration Work
Filling/Preparation of Return
Preparation of Records as per required by department.
Time to time intimation of changes of Rules/Acts in Central Excise.
Liasion work with department (in all levels)
Internal Audit/Department audit
Assesment etc.